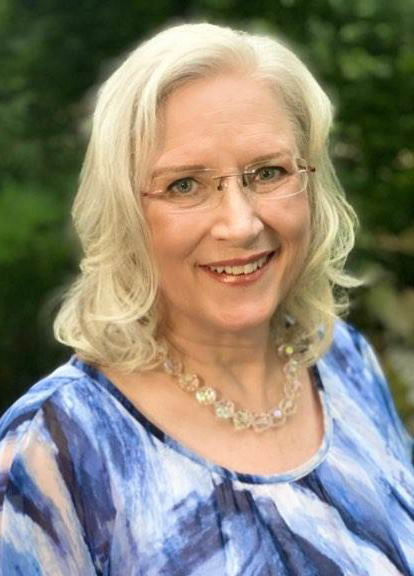 Tammy has a warm caring presence that welcomes people from the first hello. Tammy sits empathically with her clients to bring connection and healing through caring and compassion. Tammy comes from a place of hurt and pain herself and understands deep feelings of fear, sadness, loneliness, and anger.
Tammy has worked in mental health for over 20 years. She has a wide scope of practice being trained by some of psychology's leading experts including Brene Brown, Marsha Linehan, Bessel van der Kolk, Frank Putnam, and Sue Johnson. Tammy counsels from a Client-Centered Humanistic approach allowing her clients space in the session to reflect on their own life experiences that led them to her.
Tammy began her counseling career working with adult victims of childhood trauma, many whom suffered unrelenting long-term physical, sexual, and emotional abuse by the very people who were supposed to love them. Tammy has helped many people find hope and healing through connection. What Tammy herself received in return, was a new depth of understanding and empathy she wasn't expecting. She learned how to "sit in" her own pain and came to understand that sitting in others' pain, grows us – it stimulates our emotional intelligence (El) and allows us to emphatically connect with others. Tammy attributes her success in connecting with her clients in the therapeutic setting, to those early years in her career. She believes these early experiences have allowed her to connect in ways that move clients deeper into self-acceptance and self-love – two ingredients she claims are necessary for happy healthy adult relationships.
Tammy continues to sharpen her therapeutic skills by studying approaches that really work such as, Sue Johnson's Emotionally Focused Therapy (EFT). Johnson's approach helps couples and families learn to communicate with one another from a heart level. Brene Brown, shows us how to wholeheartedly dive deep into ourselves to find our true-self – unmasked and completely vulnerable to connect with those who have earned the honor of hearing our stories – to know us deeply.
Tammy believes we are born to be in connection with others and when we are disconnected, we feel shame and become anxious and depressed. We drink too much, get angry too often, wall ourselves off from everything and everybody to avoid feeling the pain. But this only deepens the pain and leads to more pain. It's a vicious cycle and it seems never ending. But it does have an end and that end begins with connecting- sharing our stories with someone who will sit with us in them, without turning away. That somebody is right here at Insight Counseling.
Tammy graduated cum laude from the University of Arkansas in 1994 with a Bachelor of Science degree in Psychology and received her Master's degree in Clinical Counseling in 1997. She is dually licensed by the State of Arkansas as a Licensed Professional Counselor (LPC) and a Licensed Alcohol and Drug Abuse Counselor (LADAC). Tammy has specialized training in Dialectical Behavior Therapy (DBT) for treatment of trauma and issues related to childhood abuse/neglect and has completed extensive specialized training in Emotionally Focused Therapy (EFT) for counseling individuals, couples, and families.
Tammy is a Certified Telemental Health Provider (CTMH) with skills to provide technology assisted distance therapy to you from your home or office, keeping you and your family safe in these challenging times of COVID-19. Tammy would like to connect with you today so please call or connect using our safe encrypted HIPAA compliant client portal embedded in this webpage.
Tammy was born in California and raised in Little Rock, Arkansas. She moved to Northwest Arkansas in 1984 to raise her three daughters in a small-town setting. She has stayed since that time, making NWA her home.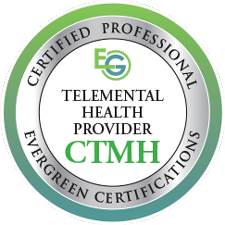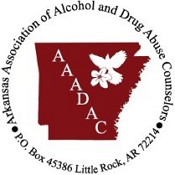 License, Specialties, Certifications
LPC – Licensed by Arkansas State Board of Examiners in Counseling – License No P0006017 – License Issue Date 06/14/2000 – Expiration Date 06/30/2022
LADAC – Licensed by State of Arkansas Board of Examiners of Alcoholism and Drug Abuse Counselors – License No 379L – Issue Date 07/11/2014 – Expiration Date 12/31/2021
CTMH Certified Telemental Health Provider – Evergreen Certifications – Certification No 172366 – Issue Date 07/07/2020 – Expiration Date 07/06/2021
Emotionally Focused Therapy (EFT) – Humanistic Approach that utilizes elements of Experiential Therapy, Systematic Therapy, and Attachment Theory – developed by Sue Johnson and Les Greenburg in 1985.
Dialectical Behavior Therapy (DBT) – Based on Cognitive Behavioral Therapy but focuses more on the emotional and social aspects of human behavior. DBT was developed by Marsha Linehan in the late 80s to help people cope with extreme or unstable emotions and harmful behaviors.
Serving the Entire
State of Arkansas