Are you moving through each day feeling unfulfilled, overwhelmed, anxious, depressed or lonely? Sometimes, it can feel impossible to break out of this cycle of distress.
Therapy can provide you with the knowledge, skills and support necessary to manage your current situation. Together, we can work toward helping you overcome whatever challenges you may be facing by creating an action plan for change.
To facilitate deep healing from long-standing, recurring patterns, we will work collaboratively in a way that involves active engagement from you. I'll help you process your current difficulties, develop new behaviors & perspectives, and forge the life you want to lead.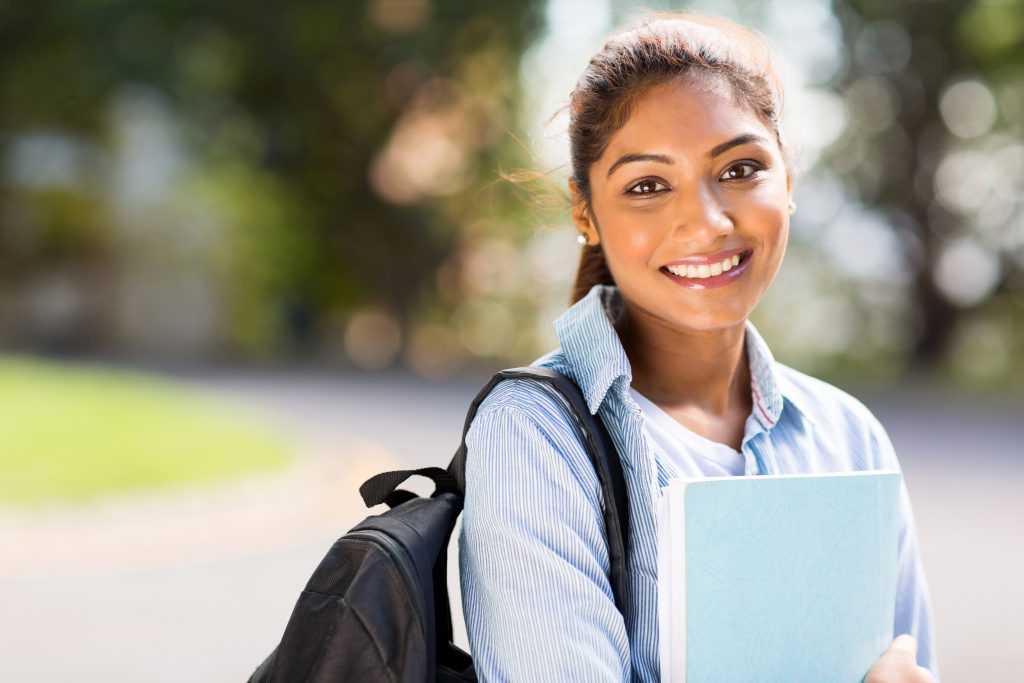 Career and Life Transition Counseling
You're always prided yourself for having it together, but a major life transition has happened, and now you feel like everything is falling apart. You were looking forward to taking this big step, and having a new experience that you've worked hard for, but now that you're here, you may feel out of place and just can't manage to feel good about this new direction you're headed in.
Am I good enough? Will I feel whole again? You want your confidence back but don't know where to begin. Whether you've accepted a new job, you've made a big move, transitions are stressful and come with lots of emotions.
Not only will your routine change, transitions push you outside of your comfort zone and leave you with feelings of isolation, doubt, and lack of stability.
The good news is, there's hope. It's possible to regain the excitement you once felt and feel in control of your life again. Therapy is a place where you can feel heard, where you can speak your fears, and share your experience with your transition as you see it. It's a moment in time that is all about you, so that you can start having better tomorrows once again.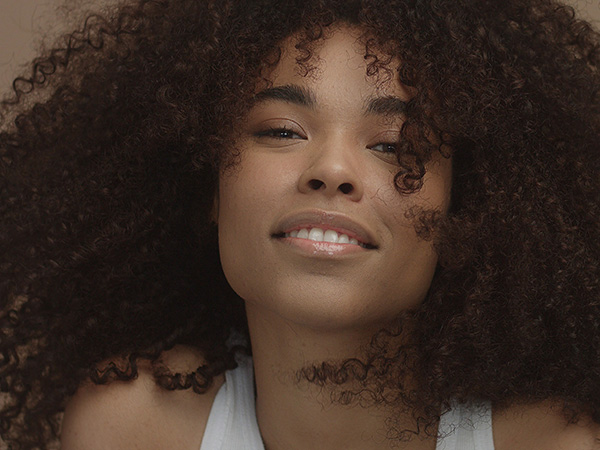 Trauma Survivor of Emotional, Physical and Sexual Abuse
Trauma experiences can impact our emotions and decision making for years after an event, or series of events, has occurred. However, there is hope. Survivors often go on to break the cycle and lead rich, fulfilling lives. Therapy is a powerful way to make this outcome more likely.
The first thing to know, if you have experienced a traumatic event, is that you're not alone. Trauma is actually quite common, and even witnessing trauma done to others can be harmful. No matter how your trauma has made an impact on you, your response is normal. Signs may include flashbacks, nightmares, panic attacks, rumination, bodily experiences to chronic stress, anxiety and depression, lack of trust in others, and numbing effects including dissociation and difficulty motivating yourself.
If you're here, you're likely concerned about the effects trauma is having on you or someone you love or care for. We urge you to take action and not let a traumatic experience continue to have an impact any longer. Make an appointment today, and get ready for a better tomorrow.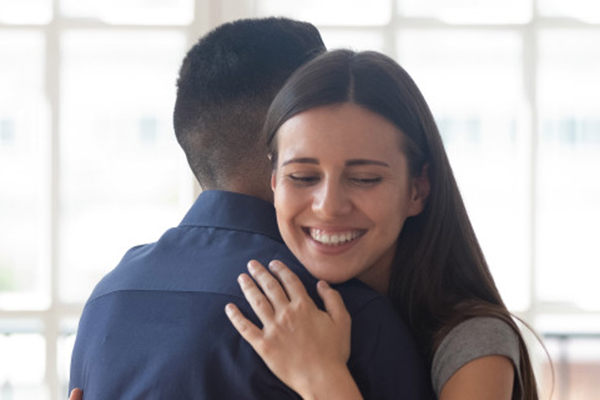 Generational Incest Counseling for Individuals and Families
The effects of incest don't stop when the abuse stops. Symptoms can continue long after. Red flags can show up in destructive behaviors such as hostility and aggression, promiscuity, sexual play, and can continue to be reflected in phobias, fears, fantasies, repulsions, compulsions, panic attacks, and avoidant behavior.
The more an individual has been traumatized the more parts of his or herself will become split off for protection. These parts are often identified as "inner children." Sometimes a generational incest trauma will be so severe that an entirely separate identity or personality will develop. Through therapy, the individual can begin to become whole again, with the right tools. As they're heard, nurtured, validated and supported, these parts begin to reintegrate and become a healthy part of the internal structure.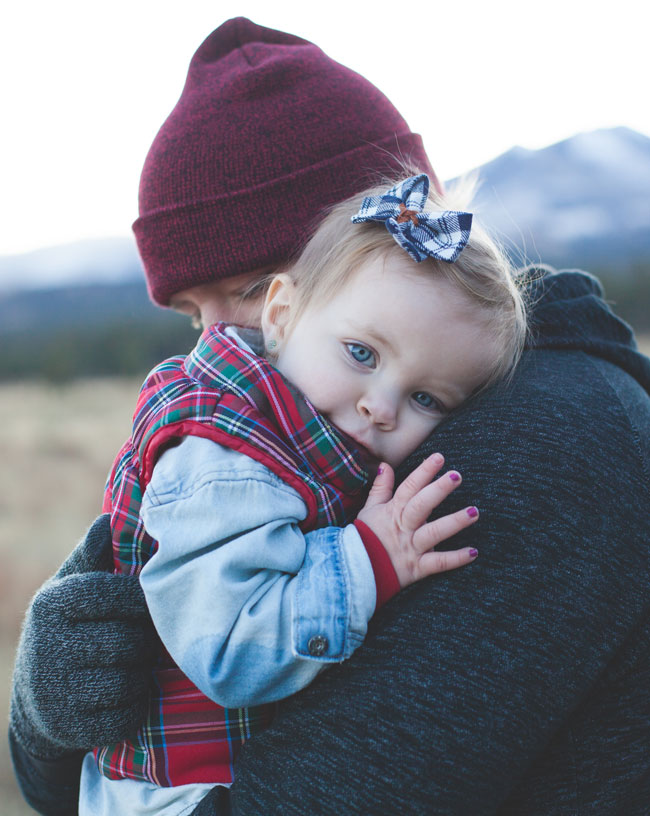 Are you feeling profound sadness after the death of a loved one? Are you experiencing excessive guilt about something you left unsaid or undone? Or perhaps you're gripped by fear, anxiety or panic as you resume "normal life" and you're starting to recognize that you need professional help?
Grief hits everyone differently. It can be the process of recovering from losing a loved one, or any form of loss which encompasses a wide range of emotions including fear, anger, or deep sadness that feels like it will never end. It's also the process of learning to live again, after a loss has occurred, in a changed world.
The process of adapting to a loss can dramatically change from person to person, depending on his or her beliefs, or relationship to the cause of grief itself. Managing that process can be difficult when you're managing it alone. Working with a trained counselor can help create new systems of meaning that allow us to live with joy and purpose, in spite of our losses.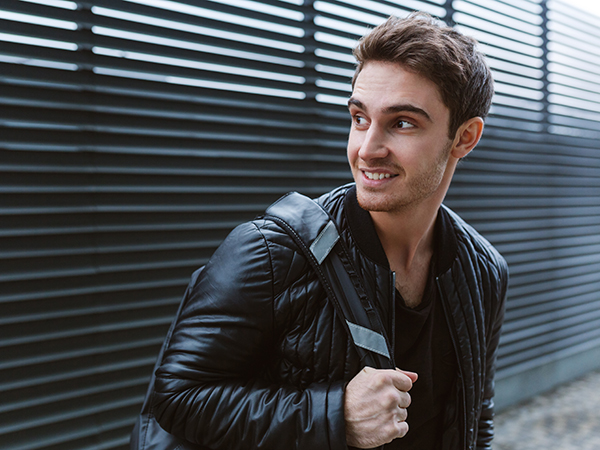 Anxiety and Panic Disorder Counseling
Do you worry constantly about work, your safety, or feel tense about events small and large? Is your mind constantly running, playing out worst case scenarios, which affect your ability to function and make it tricky to enjoy aspects of your life?
These are signs of an anxiety disorder. Anxiety is a mechanism triggered by our most basic survival instincts, and for some people, it can be crippling.
It's important to know that you're not alone. Over 40 million Americans experience an anxiety disorder.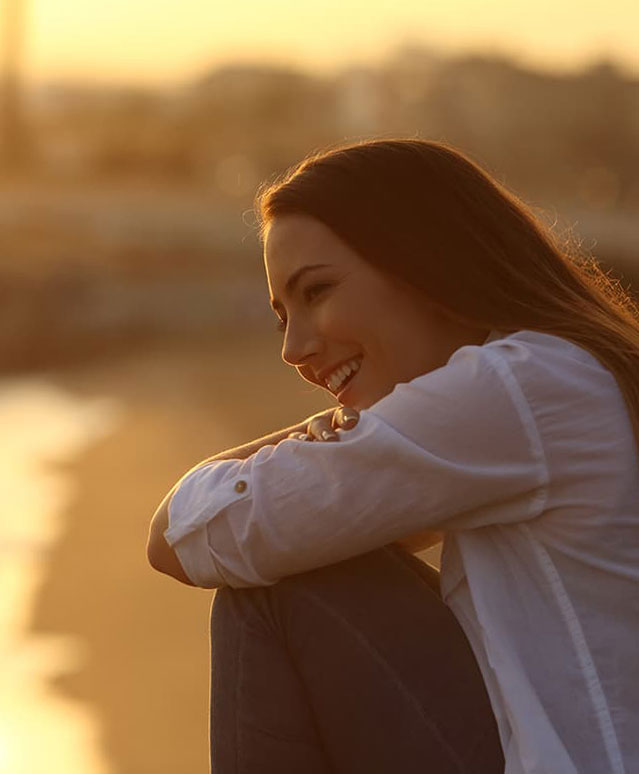 Depression and Mood Disorder
Depression is more than merely feeling sad. Sometimes you can't just "shake it off" or try not to think about it. Depression isn't that simple. Once someone has become depressed for a significant length of time, it's difficult to pull out of that frame of mind because they've likely experienced a drop in the level of neurotransmitters in the brain that help with improving moods. It's like being stuck in quicksand.
To get relief, you can't always rely on family and friends to help you manage your depression or hold space for you to be heard. Seeing a trained professional can help fill those needs while providing perspective and healing that's needed to help you feel like yourself again.
Dialectical Behavior Therapy (DBT) for Depression and Mood Disorders
A highly effective modality for treating depression and mood disorders, Dialectical Behavior Therapy (DBT) has been proven to be very successful in helping people process conflicting thoughts and gain clarity about beliefs and values with regard to trauma, loss, fear, and sadness. DBT (Dialectical Behavior Therapy), is a comprehensive, evidence-based treatment for severe, persistent emotional behavioral difficulties. Individuals who are living with depression, bipolar disorder, and anxiety disorders frequently experience uncomfortable thoughts and emotions. As a result, they often try to escape by avoiding numbing feelings as they arise. Unfortunately, avoidance creates more distress.
Using DBT helps individuals create a life they're able to manage more skillfully instead of living a life they want to avoid. Within this approach, an individual's feelings are heard and validated, while also being challenged to learn new effective skills that lead to meaningful behavioral change.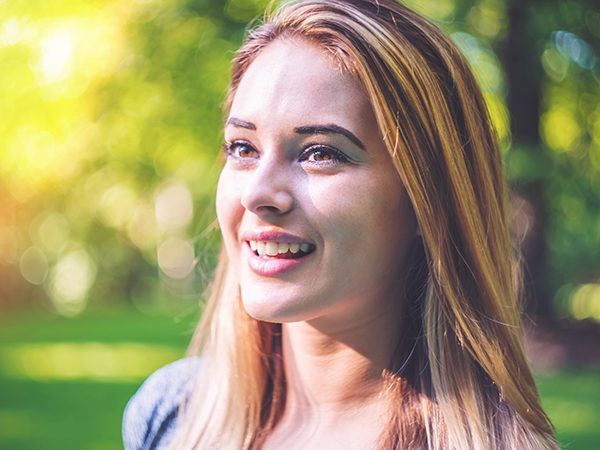 Adolescent and Young Adult Counseling
Adolescence and young adulthood is full of transitions. Older teens and young adults are expected to make decisions that directly affect the rest of their lives such as going to college, choosing a career path, and deciding whether to remain at home or not. Paired with the pressures and stresses of life and self esteem, that time in life can leave young adults feeling discouraged, stuck, depressed or anxious.
We often see young adults who are experiencing forms of depression, substance use, self esteem problems, anxiety, ADHD, anger management problems, and LGBTQ+ issues. They're likely facing internal pressures, showing signs of manipulation, keeping secrets from the family, lying, or getting lost in video games and technology, all of which can be a symptom of a deeper, internal struggle.
Working with young adults requires a specialized therapy approach. The first step is recognizing there's a problem. Next, we'll need to conduct an assessment and provide treatment in order to get back on track. It all starts by making an appointment.
Discover a better tomorrow at Insight Counseling.
There are few things as nourishing as a loving relationship and few things as painful as a relationship full of turmoil and conflict. Even the best relationships with long-term potential hit pitfalls, whirlwinds, and dead-ends, and that's when therapy with a qualified professional couples counselor is the most beneficial tool to get back on track.
Satisfying, long-term relationships require effective communication, respect, and consideration for both partners' needs. Although great relationships may seem magical, the skills required to achieve them are not – they're learned. A couples counselor can be an asset in acquiring these skills, and understanding the patterns that impact your relationship, in order to liberate you both from the power struggles, blame, and negative feelings that can occur within a relationship.
Get your relationship, and your life back on track, so that you and your partner can experience better tomorrows together.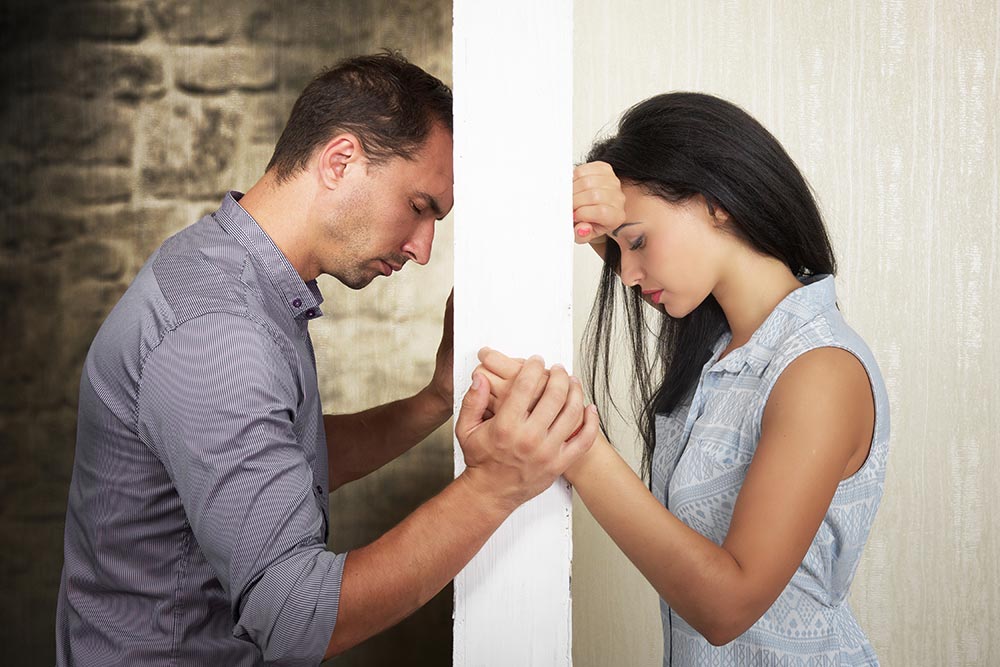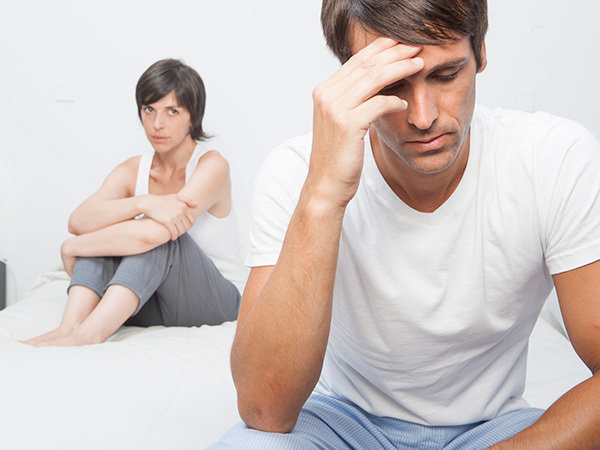 Emotionally Focused Therapy (EFT)
At InSight Couples Counseling, we use EFT (Emotionally-Focused Therapy) for couples which focuses on the processes within your relationship, especially the emotions and patterns. We focus on six specific emotions; anger, joy, sadness, fear, shame, and surprise. These strong emotions often arise at times when a relationship is at risk. Our goal is to help you rebuild the bond within your relationship by addressing emotions and restructuring how you respond to them.
This method often has a high success rate in couples we've seen over the years, with more than 80% of couples often saying that they felt the longevity of their relationship improved after treatment.
Take the first step to a better tomorrow.
When families can't communicate or agree, and the actions of the individuals within the family unit are affected, family counseling, also known as family therapy, can be a catalyst for positive change. Family counseling can occur with all members of a family present, or with only one or a select few. We will work with you to understand your situation and how it affects all parties of your family, then work together toward lasting change.
Family counseling can be beneficial for any of these issues:
Communication shortcomings
Parenting skills
Blended family adjustments, adoption, and family planning
Financial hardships
Challenges related to disabilities
Grief and loss situations
And more.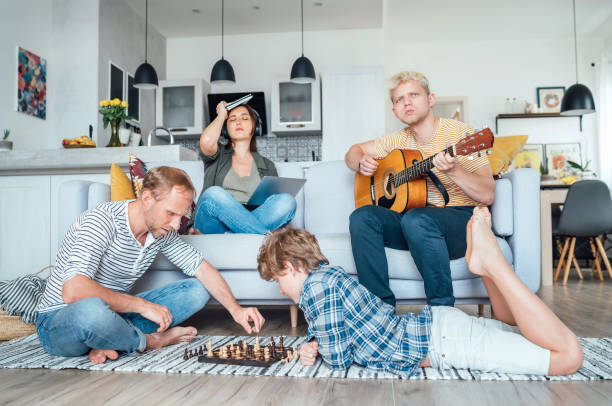 A better tomorrow awaits you at Insight Counseling.
Serving the Entire
State of Arkansas